Educational and Research Objectives
With production science and technology and human assistive technology as the core, one of the major educational and research objectives in this course is to foster researchers and highly specialized engineers having the ability to create new functional systems based on social demands and using physical principles and practical engineering methods, such as human-friendly production machine systems and human assistive machine systems with new functions. These human resources are expected to lead the world in each technological field by effectively utilizing the ability. Production science is a cornerstone of engineering. Particularly in a technology-based country like Japan, the role of production science is significant. The academic fields covered by production science are extensive and diverse. These fields are also expected to have the flexibility to respond to the rapid development of science and technology, informatization, internationalization, and social demands. They are also expected to progress together through organic collaboration with other engineering fields.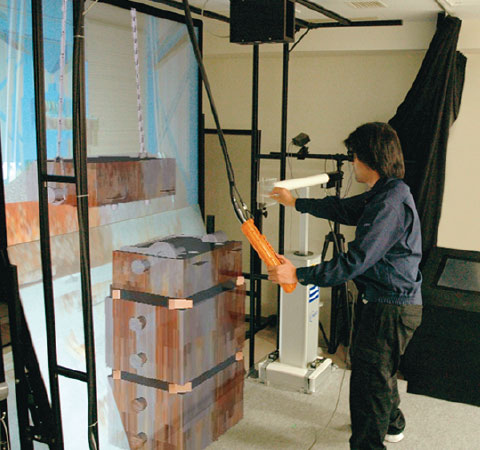 The mentors responsible for this course are studying the following subjects
In 21st century society where aging is rapidly progressing, the following initiatives are considered to be the core of human assistive technology and production science and technology: 1) increasing productivity integrating production technology and IT (information technology); 2) creating a rich social infrastructure where humans and robots can coexist; 3) establishing systems to enable the integration. Given the academic fields and social demands that production science should embrace, we offer the following two areas in this course: production science and human assistive engineering. Through the collaboration of these two fields, we conduct cutting-edge research and education in the basic, advanced/applied, and cross-disciplinary areas of human assistive and production science.
Global Creative Special Education Program
To support the revitalization of industry, Saitama University is promoting regional revitalization education in cooperation with prefectural governments and research institutions. As part of this special education program, we aim to foster "advanced creative human resources" who have both advanced industry-leading expertise and global skills.